VIP and General Admission
Tickets
are now available for the 2015 Baltimore Comic-Con, taking place the weekend of September 25-27, 2015 at the Baltimore Convention Center. Baltimore Comic-Con is proud to welcome Marvel talent to our 2015 show: John Beatty, Greg Pak, Tom Raney, Jim Starlin, and Mike Zeck.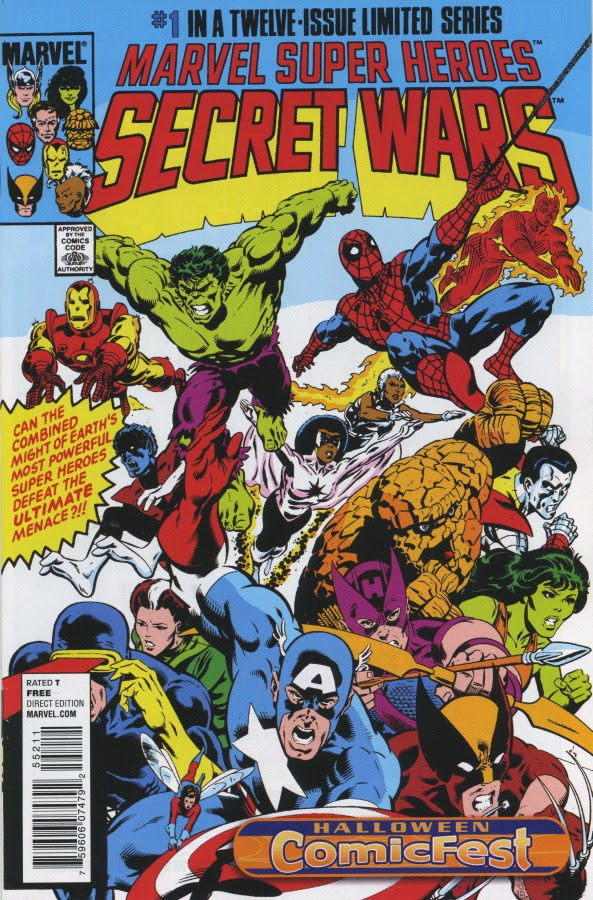 Starting his art career at the early age of 15, John Beattyfirst began inking at AC Comics. After hunting down Marvel Editor-in-Chief (at the time), Jim Shooter, at a convention, he was offered the opportunity to come to New York and get a paid try-out. Fortunately for Beatty, this worked out well, as he went on to spend 20 years working at DC and Marvel Comics on titles like Batman, JLA, The Adventures of Superman, Captain America, The Punisher, and Secret Wars. His recent work includes The Remaining original graphic novel by Kingstone Comics, and contributions to Hero Initiative projects including The Uncanny X-Men 100 Project and The Hellboy 100 Project.
Comics writer (and Rhodes Scholar) Greg Pak has been responsible for much-lauded runs on titles like Marvel'sIncredible Hulk ("Planet Hulk" and "World War Hulk"),Incredible Hercules, X-Men: Magneto Testament, andRed Skull, Dynamite Entertainment's Battlestar Galactica, Valiant's Eternal Warrior, and Aspen's Dead Man's Run. He has been named Wizard Magazine's Breakout Talent of the Year, and his stories and characters have won numerous publication accolades as well. You can read Pak's latest work on Marvel's Storm, DC Comics' Action Comics and Superman/Batman, and Dynamite Entertainment's Turok, Dinosaur Hunter.
Tom Raney has spent much of his career working for the mid- to large-size publishers in the comics industry. A graduate of the Joe Kubert School of Cartoon and Graphic Art, he has contributed to Marvel's Ultimate Universe, Valiant's relaunched titles, and Dark Horse Comics' Star Wars among many other titles and publishers. In recent history, his artwork can be seen within the pages of DC Comics' Threshold, Marvel's Incredible Hulk, and Titan Comics' Monster Massacre hardcover collection, and you can find his current work on Marvel's Avengers Vs., and Big Thunder Mountain Railroad, and Inferno, and DC's Injustice: Gods Among Us Year Four.
The multi-talented Jim Starlin has worked on both writing and creating art for some of the most noteworthy creations since his entry into the field of comics in the 1970s. The mind behind the Marvel character Shang-Chi, Master of Kung Fu, he is also responsible for a number of noteworthy cosmic characters in the Marvel Universe, including Gamora, Drax the Destroyer, and the villainous Thanos, all of whom were featured Marvel's Guardians of the Galaxy feature motion picture. He developed noteworthy runs on Marvel's Captain Marvel, Warlock, and Silver Surfer, Marvel mini-series Infinity Gauntlet, Infinity War, and Infinity Crusade, and DC Comics' Batman,The Weird, and Cosmic Odyssey. His Death of Captain Marvel was the first Marvel graphic novel to be published. More recently, he has provided writing and art for DC's Stormwatch and writing on Green Lantern: Mongul #23.2, and he returned to his classic villain with Marvel's Thanos: The Infinity Revelation and Thanos: The Infinity Relativity.
Mike Zeck began his storied career in comics with Charlton Comics with their animation-related line of titles before moving to Marvel Comics to leave an indelible mark. Zeck provided art to unforgettable characters and titles such as 1987's "Kraven's Last Hunt" in the Spider-Man titles, "Circle of Blood" in The Punisher, and the classic Secret Wars featuring Zeck's design on the classic black costume for Spider-Man (and later adopted by Venom). Zeck's work has graced the pages and covers of Aquaman, Batman: Legends of the Dark Knight, Green Lantern, G.I. Joe, G.I. Joe: Special Missions, Lobo, Deathstroke The Terminator, The Eliminator, and too many titles to mention here. His creator-owned project Damned recently appeared from BOOM! Studios, and his work is featured in IDW'sMike Zeck's Classic Marvel Stories Artist's Edition.
"We are so privileged to have all five of these creators joining us this year," said Marc Nathan, promoter of the Baltimore Comic-Con. "Beatty and Zeck are touring together in honor of the 30th anniversary of Secret Wars, Starlin's characters have come to life in a big way on the big screen with Guardians of the Galaxy, and Pak and Raney continue to contribute in a huge way to Marvel and other publishers as well. It's Pak and Beatty's first year with us, we're thrilled to have Zeck back a second year in a row, and we know our fans won't want to miss this entire group of talent!"
TICKETS: General Admission and VIP Package tickets for Weekend, Friday, Saturday, and Sunday, as well as the Harvey Awards, are now on sale! Visit
www.baltimorecomiccon.com/tickets/
for more information and to purchase your advanced tickets now, and as always, kids 10 and under get into the show free with a paid adult General Admission!
Post by Vikki
Twitter:
ProfessorWhite
Facebook:
Fangirl Review