Delcourt Group, the leading independent comic book publisher in France, took a big step in their global expansion with the debut of an exclusive line of English language digital-first comics on comiXology, the revolutionary cloud-based digital comics platform. This major publishing program premieres this month with three of the bestselling titles published in France, including The Curse of the Wendigo, which was illustrated by artist Charlie Adlard, best known for his collaboration with Robert Kirkman on The Walking Dead, and Come Prima by Alfred, the graphic novel which won the Prix du Meilleur Album at the 2014 Angoulême International Comics Festival. Announced in advance of San Diego Comic Con 2015, the initiative calls for more than 150 acclaimed Delcourt titles to be published over the next 12 months exclusively through comiXology.
"The French comic market is one of the most diverse in the world, and it's fantastic to be a part of this game-changing deal with Delcourt," said co-founder and CEO of comiXology David Steinberger. "The English language audience is more diverse than ever and Delcourt's compelling titles will speak to comiXology fans. It's high time that French comics take their rightful place as a major comics category. – today marks the beginning of the 'French Invasion' of comics in the English language market!"
This digital-first exclusive marks the first time that Delcourt will be making its content directly available to the English language market. The Delcourt Group comprises three publishing entities - Editions Delcourt, Editions Soleil and Tonkam – making the company the largest independent graphic novel publisher in France and the second largest in France by market share. With this deal, comiXology further cements its role as the leading digital comics platform, offering the widest selection of digital comics in the world with over 75,000 comics, graphic novels and manga from more than 75 publishers."France has one of the most vibrant markets for comic books and graphic novels in the world, comparable in size to the U.S. market," said Delcourt founder Guy Delcourt. "In France, we may call graphic novels 'bandes dessinées' but the diverse stories we publish deliver the kind of action, intrigue and personal drama that American readers are accustomed to reading."
Some of the Delcourt titles will also include original material from major comic book creators, with new covers by Andrea Sorentino, Matteo Scalera and Mahmud Asrar and introductions by legendary U.S. creators Mark Waid, Jeff Smith and Terry Moore."I love bandes dessinées, probably more than my own home-grown comics industry," said The Curse of the Wendigo artist Charlie Adlard. "It was a great honour and a privilege to work on this book, which has everything I want in a story: a great setting and mood and intriguing characters. I really wanted to up my game on the book, too ,because this is French comic books – the quality speaks for itself."
ComiXology and Delcourt Group have a long history of working together. In January of 2013, Delcourt was one of the initial publishers to launch French language content on the comiXology platform – the first step in comiXology's European language initiative. "I've long been impressed with Delcourt's publishing slate, and I'm excited for what they're bringing to comiXology," said Thrillbent co-founder and Insufferable co-creator, Mark Waid. "It's a smart pairing of a digital forerunner and a savvy publisher."
ABOUT THE LEAD MONTHLY TITLES:
The Curse of the Wendigo written by Mathieu Missoffe and illustrated by Charlie Adlard.
To be published in two monthly installments, beginning July 6.
What creature is dangerous enough to unite the French and German troops in July of 1917? Only one man knows: Wohati, one of the 12,000 Native Americans in the U.S. Army. Wohati must lead two warring sides to solve the mystery of the Wendigo, for he alone understands the horror of what's out there waiting for them.
Iron Squad co-created and written by Jean-Luc Sala and illustrated by Ronan Toulhoat.
comiXology exclusive cover for issue 1 by Matteo Scalera (Secret Avengers)
To be published in ongoing monthly installments, beginning July 6.
What if new technology in 1944 turned the course of World War II and led the Germans to victory?
Josephine created, written and illustrated by Pénélope Bagieu
To be published in ongoing monthly installments, beginning July 6.
Cartoonist and blogger Pénélope Bagieu tells the story of Josephine, featuring professional relationships gone awry, a series of faux pas, and many a failed romance.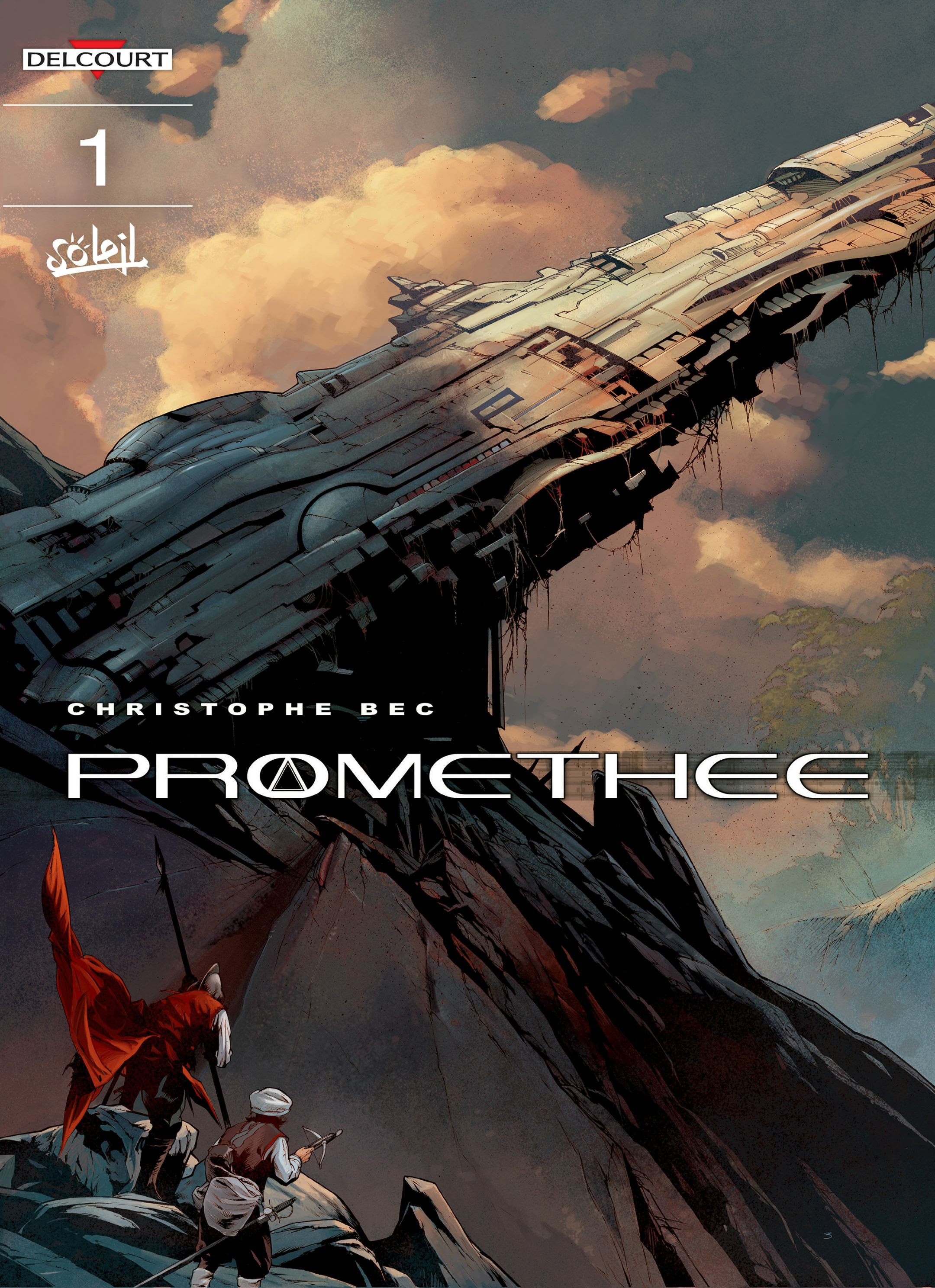 Prométhée created, written and illustrated by Chrisopher Bec
To be published in ongoing monthly installments, beginning July 6.
Preface by bestselling writer Mark Waid (Insufferable)
comiXology exclusive cover for issue 2 by Andrea Sorentino (Old Man Logan)
What happened on September 21, 2019 at 1:13 PM can never be explained. And then, for 13 consecutive days, another unexplainable phenomenon occurs&hellip every day at exactly 1:13 PM. Prométhée is a mind-bending science fiction story written and drawn by Chrisopher Bec that recalls Lost and the very best science fiction.
Spin Angels co-created and written by Jean-Luc Sala and illustrated by Pierre-Mony Chan
To be published in ongoing monthly installments, beginning July 6.
The bestselling, action-filled Spin Angels series features a Catholic Church Cardinal who runs a black-ops group of spies, and the mafia godfather who puts his very best hitman in service of the Vatican in order to settle a debt.
ABOUT THE LEAD GRAPHIC NOVEL:
Come Prima created, written and drawn by Alfred
To be published on July 6.
With his award winning graphic novel Come Prima, Alfred (Why I Killed Peter) has created a poignant homage to Italian cinema and a surprising story about two brothers who hit the road following their father's death.
Post by Vikki
Twitter:
ProfessorWhite
Facebook:
Fangirl Review